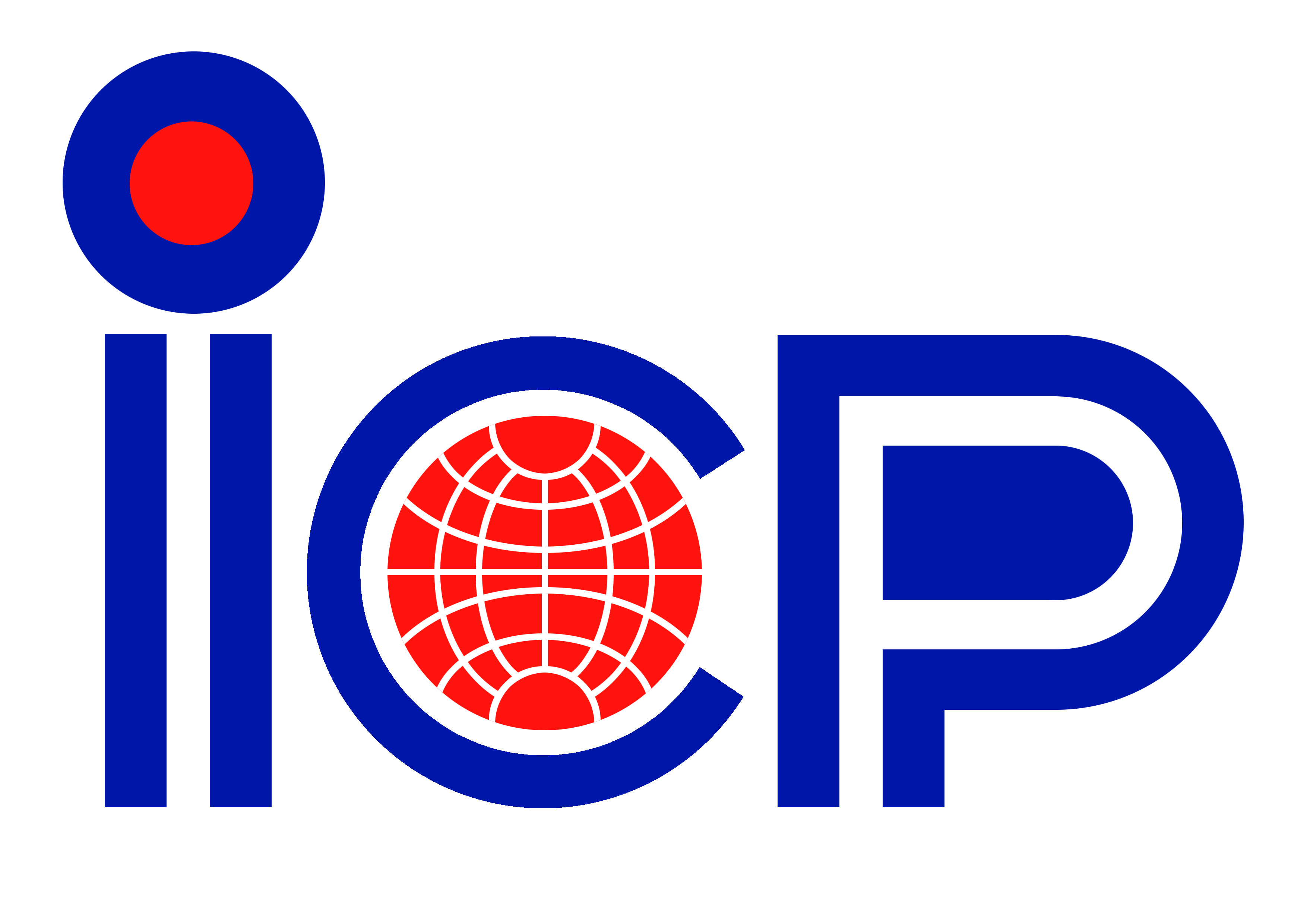 Founded in 1973, we were the first Thai company to be trusted with the responsibility of Chemicals Solvent distribution from Mitsubishi Japan. After we have established ourselves as one of the main force in chemical solvent distribution. We registered and established as I.C.P. Chemicals Co., Ltd on 1st September 1997 and we have been expanding ever since.
We handle over 50 different kind of chemicals including both chemical and hydrocarbon solvents. Our chemical solvents are made of Alcohols, Esters, Glycol Ethers and Ketones. We act as a key partner for our customers in many different industries including adhesives, coatings, packaging, paints, printing inks, resins, rubbers, textiles, thinners and varnishes.
Today, by sourcing the highest quality and most reliable products from our global partners around the world, we can ensure that our customers are satisfied with their requirements. Not only we can provide high quality products, it is our efficacy, consistency and professional service that satisfied customer's requirements. It is our job and responsibility to understand the challenges our customers are facing and provide the best solutions for them.We do not see customers as tools for our business but the main focal point where our business is driven.
Vision: Become the number 1 importer and distributorof Chemical solvents in Thailand.
Mission: We will become the number 1 choice for customers in term of quality, service, competitiveness and understanding customers' needs. We encourage employees to show leadership skills, problem solving skills and become professionals at what they do.
Awards and Certificate: ISO 9001:2015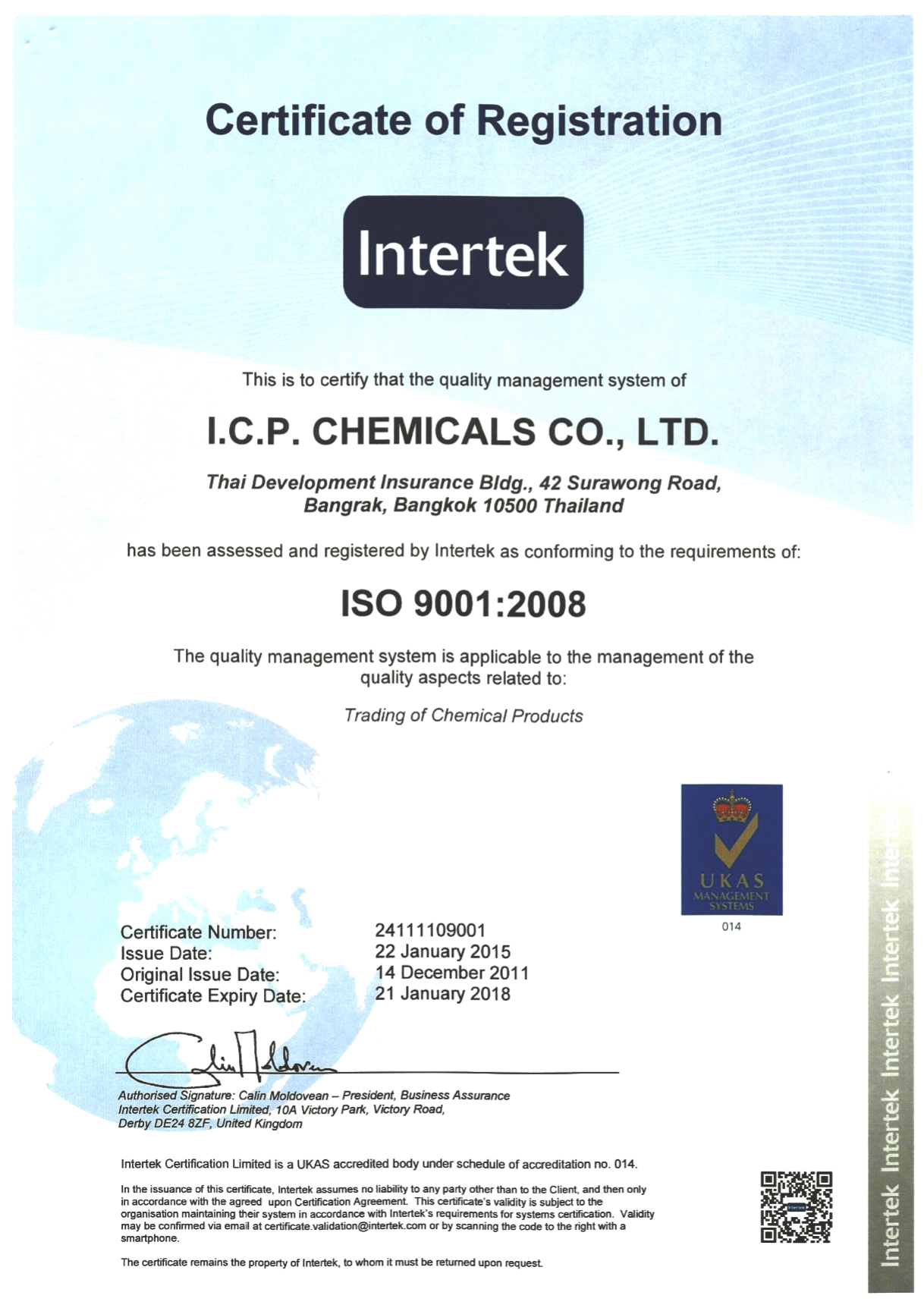 ---
I.C.P. Group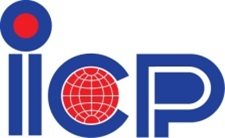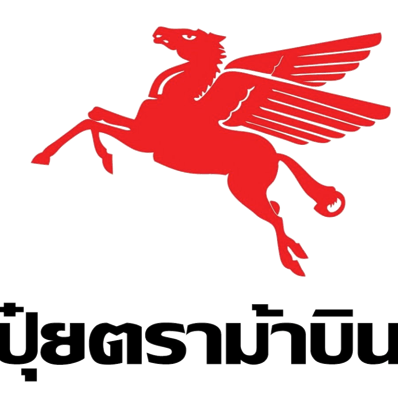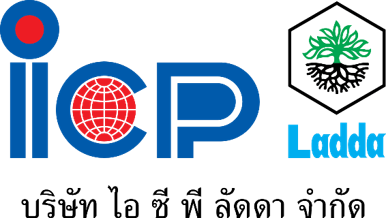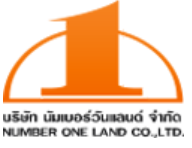 I.C.P. เคมีมาตรฐาน บริการประทับใจ สร้างความพึงพอใจ ก้าวไกลสู่สากล
Our company group include:
I.C.P. Chemicals Co., Ltd.
I.C.P. Fertilizer Co., Ltd.
I.C.P. International Co., Ltd.
I.C.P. Ladda Co., Ltd.
I.C.P. Water Co., Ltd.
I.C.P. Housing Land Co., Ltd.
Number One Land Co., Ltd.